We prioritize both certified-organic and wild-harvested ingredients, and we never include dyes, sulfates, or parabens. Browse our natural, high quality ingredients and their unique skin benefits below.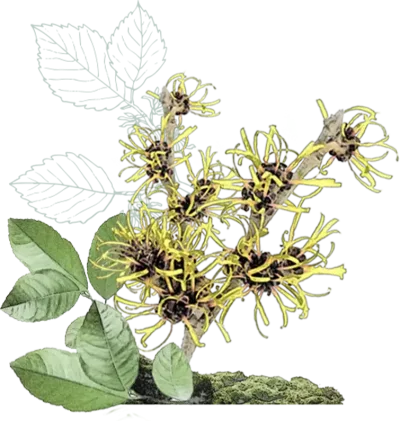 Organic Wild Crop Certified
When it comes to the most important ingredient, only the best will do. That's why we use Organic Certified Wild Crop Witch Hazel, sourced in the wild via sustainable "selective cutting" methods that promote forest health, and we distill it to capture the purest, most effective therapeutic essences of the plant. This powerhouse ingredient is used in all our products to enrich your skin and your spirit.